We advise you to
book
a table.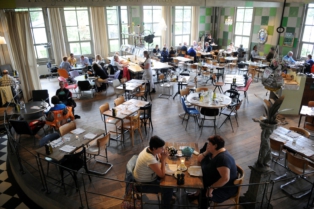 There is a limited selection of dishes on the menu, some of which change every two months. As much as possible, we use organically grown produce and ingredients that are produced sustainably. We prefer local products, but we are not afraid to use good ingredients from elsewhere in Europe, too!

N.B.!
Daily specials are announced on extra menucards. They are made in small quantities…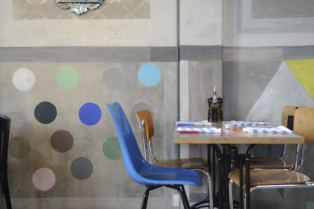 Every morning, we light the wood-fired oven – the chef's pride and joy. All kinds of food are roasted or baked in the ash-wood fuelled oven, including fish, pigeon, tomatoes, beetroot, etc., etc. A fixed feature is our seasonal pizza.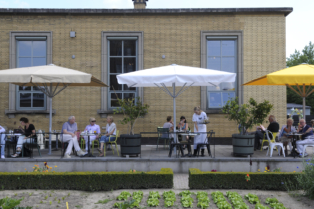 Villa Augustus has a modest choice of carefully selected wines. Most of the wines come from growers who cultivate their grapes in a healthy way, often organically.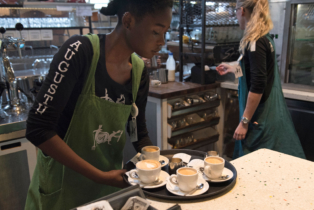 An extensive buffet breakfast is available in the restaurant every morning, for guests of the hotel or from outside. So come and enjoy breakfast here with your friends! The buffet comprises various croissants, yoghurt with granola, seasonal fruit, salads, roasted vegetables, various sour-dough sandwiches and sweet and savoury dishes from our own bakery. Filter coffee or tea, sparkling water, juice and home made squash from the buffet included.
on weekdays from 7 to 12 p.m.
in the weekend from 8 to 12 p.m.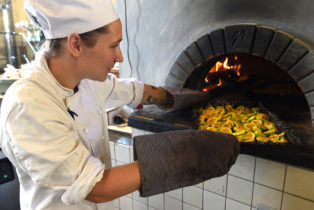 An etagère with scones with clotted cream and jam. Sweet and savoury snacks from our own bakery. A variety of tarts and sandwiches with seasonal fillings. Daily from 2 to 5 p.m.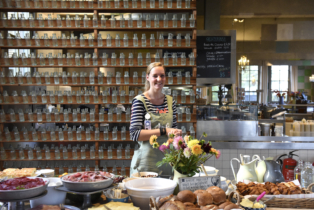 From the spring sometimes until deep into October, you can enjoy a drink and a meal on the terrace in the garden. Surrounded by lemon trees and looking out over the vegetable garden, where our gardeners are hoeing, sowing, planting and harvesting.
And in the evening, you can walk through the garden to see the sun setting over the Wantij river…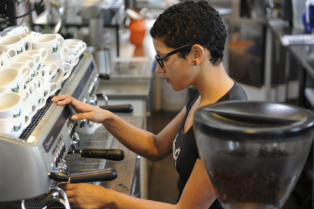 To be sure of a table in the restaurant we advise you to make an online booking in advance.
Reservations are for tables inside the restaurant. Unfortunately, a table on our terrace cannot be guaranteed upon the time of reservation.
Online reservations are possible for party sizes up to 16 persons.
For groups up to 16 persons there is the Moestuinzaal and the Wantijzaal.
Dogs are allowed only in the market, the restaurant and on the restaurant terrace.