Click here to see the Villa Augustus Market!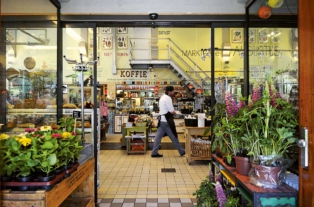 The work in the bakery goes on all day. We make everything here ourselves: sourdough bread, delicious seasonal cake served from large baking tins straight out of the oven, permanent favourites like our lemon and lime cake, cheesecake and chocolate cake, and desserts for the restaurant. And, of course, cookies.
Also great to take home with you!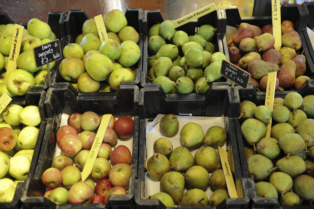 On the other side of the market is our vegetable department, with fresh, mostly organic vegetables, fruit and herbs from the garden, local farmers and organic suppliers. And there is olive oil, pulses, jam, a wide variety of dairy products, wine, tea and coffee. You can also buy fresh fish, meat, sausages, cheese (organic where possible) and game from our menu to take home and prepare a meal yourself.
The chefs in our kitchen are happy to cut off an ounce or two for you!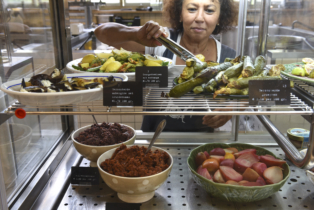 In the display cases near the kitchen, there is a wide selection of antipasti, freshly prepared every day: tomato and olive tapenade, pesto, dried tomatoes, olives, anchovies, roast vegetables, seasonal salads and much more. To enjoy with a drink at the reading table, or to take home.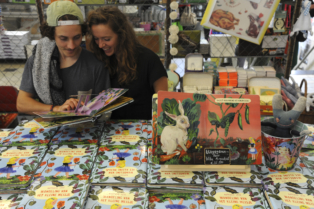 But there is more in the market, including special books, art and bric-a-brac, flowers from the garden, bread baskets, small travel cases and linen aprons. For the garden, there are seeds, plants, gardening tools, watering cans, insect hotels, bird and butterfly boxes, and black crows. And there is artwork by our favourite artists, such as ceramics by Laura de Moor and books, scarves, crockery and vases by Nathalie Lété. There is a range of Villa Augustus items, including our crockery, postcards illustrated by Dorine de Vos, and cotton bags. We have special publications, including the book 'De tuin van Augustus' (The garden of Villa Augustus) and Nathalie Lété's pop-up book 'De wandeling van het kleine meisje' (The Ramble of the Little Girl), our Fruitkalender (Fruit Calendar) and the film 'Dit is Villa Augustus' (This is Villa Augustus). And lookies, lucky bunnies, bird whistles, music boxes, snail lamps, Uncle Jan's Meccano lamps and countless other weird and wonderful things that are typical of Villa Augustus. Far too much to mention.
Come and take a look for yourself!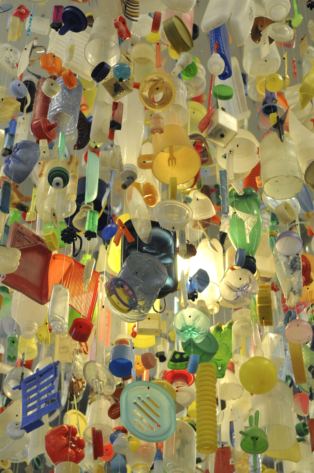 The lamp in the market is a 'Tide Chandelier', made from items found on the beach by British artist Stuart Haygarth.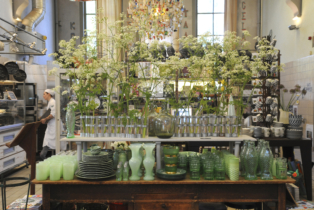 Click here (in Dutch) to see all the exclusive items and special editions available in our market!