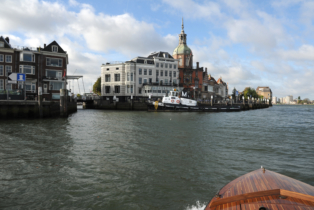 Discover how beautiful the Island of Dordrecht is. And how better to do that than over the water? That's why Villa Augustus has two boats in the Wantij behind the hotel. Welcome aboard!

During a hour-long trip, our boatman navigates through the historic centre of Dordrecht: via Europe's busiest river junction and the Groothoofd quay, immortalized by countless Dutch grand masters, and past centuries-old houses that stand with their feet in the water and where the waves lap at the windows…
A two-hour (or longer) boat trip takes you to the wetlands of the Hollandse Biesbosch. This nature reserve is a green labyrinth of creeks and reed beds, the domain of beavers, ospreys and white-tailed eagles, and of course, hares!

Fancy a trip on the water? Why not take one of our picnic baskets along with you?

See here the contents of our baskets.

€90 per hour, per boat
maximum of 9 persons per boat, including the boatman
don't forget to book in advance

NB

: we don't sail in bad or extreme weather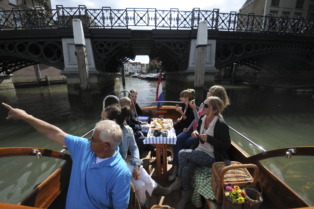 There is so much to tell about Villa Augustus. About the old water tower that has stopped weeping, our hotel rooms (including those in the former water reservoir), a special garden where the Dutch seasons can be seen – and harvested – from the early spring to deep in the winter. And, of course, the restaurant and the market, where all vegetables, fruit, herbs and spices from the garden go immediately after being harvested. Stories about how the garden inspires the kitchen, and the chef inspires the gardener.

During the guided tour, you walk together with one of our chefs, a member of the hotel or market staff, or one of the gardeners through the garden, the kitchen, the restaurant, the market, the bakery and the hotel. They tell you everything about Villa Augustus. About the history of the water tower, the origins of Villa Augustus, and how it is now.
€45 per group (maximum 12 persons)
60 minutes
multiple groups possible on request
don't forget to book in advance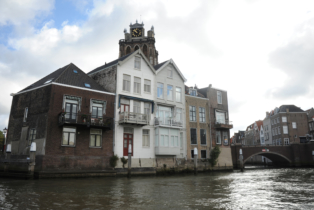 A useful overview(pdf) of our boat trips and guided tours!